As the wait continues for the new DCU slate, James Gunn's Justice League gets imagined in vibrant fan art bringing the iconic heroes to life.
James Gunn's new Justice League for the DC Universe gets imagined in colorful, vibrant fan art. 2022 was a dramatic year for the DCU as the launch of DC Studios marked a bigger shift to the status quo than expected. While Gunn and Peter Safran were appointed the new CEOs of DC Studios, it was the beginning of the end for the established DCU. Even though 2023 has multiple films coming out of the franchise, Gunn and Safran are essentially starting over. Despite not yet confirming that a full relaunch is happening, DC Studios is rebooting the franchise to some degree.
As Gunn is working on a new Superman movie that focuses on a younger Clark Kent, fans are imagining what the new Justice League could look like. Arkin Tyagi, a talented popular illustrator, has recently made renditions of designs for Gunn's Justice League. Arkin's line-up consists of Superman, Batman, Wonder Woman, The Flash, Green Lantern, and Aquaman. Check out Arkin's amazing work below:
RELATED: How Superman Changes In Each DCU Appearance
How James Gunn Can Reinvent The Justice League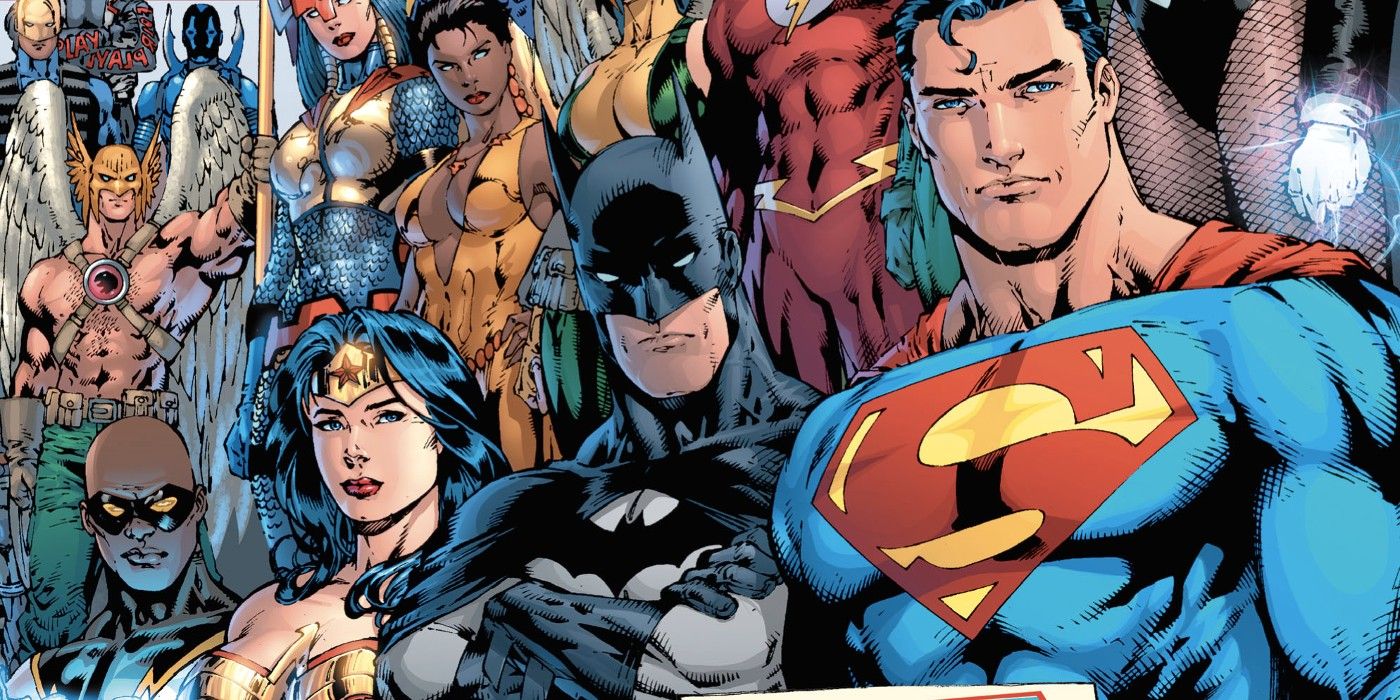 Outside of Superman, Gunn has only confirmed that Batman will play a big role in his new DCU. The DC Studios co-CEO has also hinted that Green Lantern will be factored into the franchise. Wonder Woman's status has remained a big mystery ever since Patty Jenkins' Wonder Woman 3 was sheltered. However, outside of the Superman reboot, Gunn and Safran have stayed silent on what projects are being lined up, especially in regards to the Justice League. However, Gunn has made it clear that portions of the DCU slate is going to be revealed at some point this month. Even though they have the next 8-10 years planned for the DCU slate, it remains to be seen how many Gunn will announce this month.
It feels like a given that a formation of the Justice League will be part of the DCU's core to some degree. While audiences have already seen a Justice League in live-action on the big screen, there have been debates over the years if the original strategy was the right one for the DCU. With Gunn and Safran in charge, this is a chance for Warner Bros. Discovery to reinvent the Justice League for cinema. For starters, the DCU can this time around allow the characters to have their solo films, similiar to the MCU, before the team-up event happens. In addition to that, since the Superman film will center on Clark in his younger days, that same approach can be taken with other Justice League heroes.
An idea to also consider, which Arkin did for his artwork, is to use different legacy heroes. Instead of a new take on Barry Allen, the DCU could utilize other members of the Flash Family. Arkin proposed that Gunn should let Wally West get a chance to shine, as he is one of the popular heroes to carry The Flash mantle. This would especially be appropriate as The CW is preparing to end Barry's story in the Arrowverse through The Flash season 9. Hopefully, as January reaches its end, Gunn will reveal some of those DCU plans that will ideally include some Justice League setups.
MORE: How Much Money Every 2023 DC Movie Will Make: Our Predictions
Source: Arkin Tyagi (1, 2, 3, 4, 5, 6)/Instagram